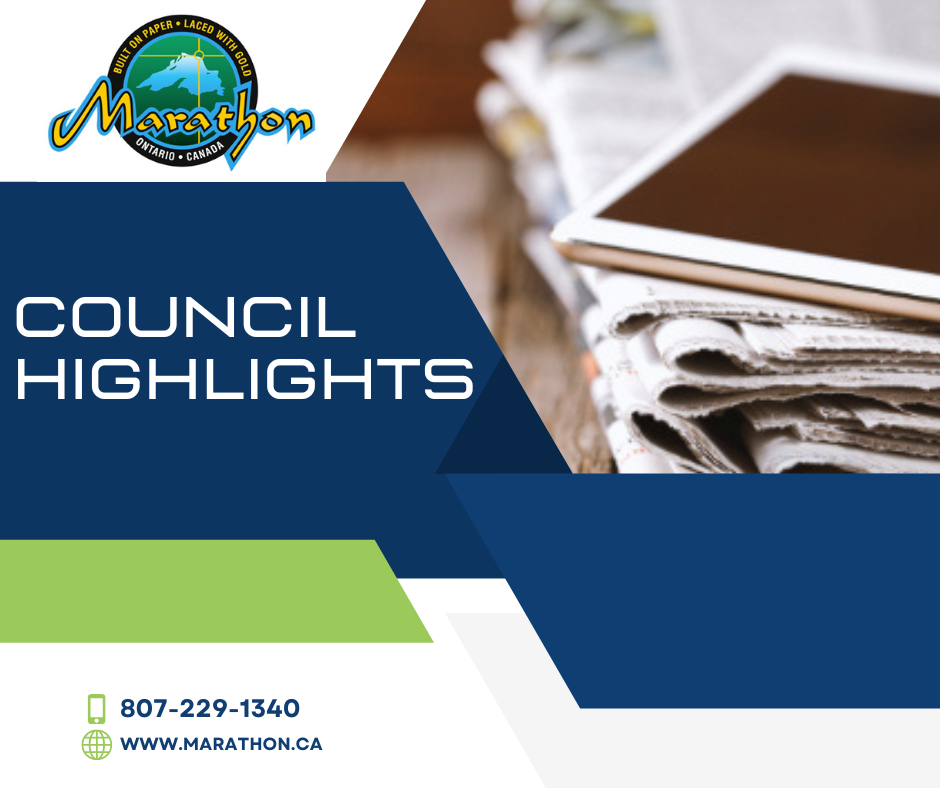 Posted on Wednesday, March 01, 2023 03:06 PM
For immediate release
Wednesday, March 1, 2023
Highlights of the Regular Meeting of Council on Monday, February 27, 2023
Report on Appointment of Communications Manager/Deputy...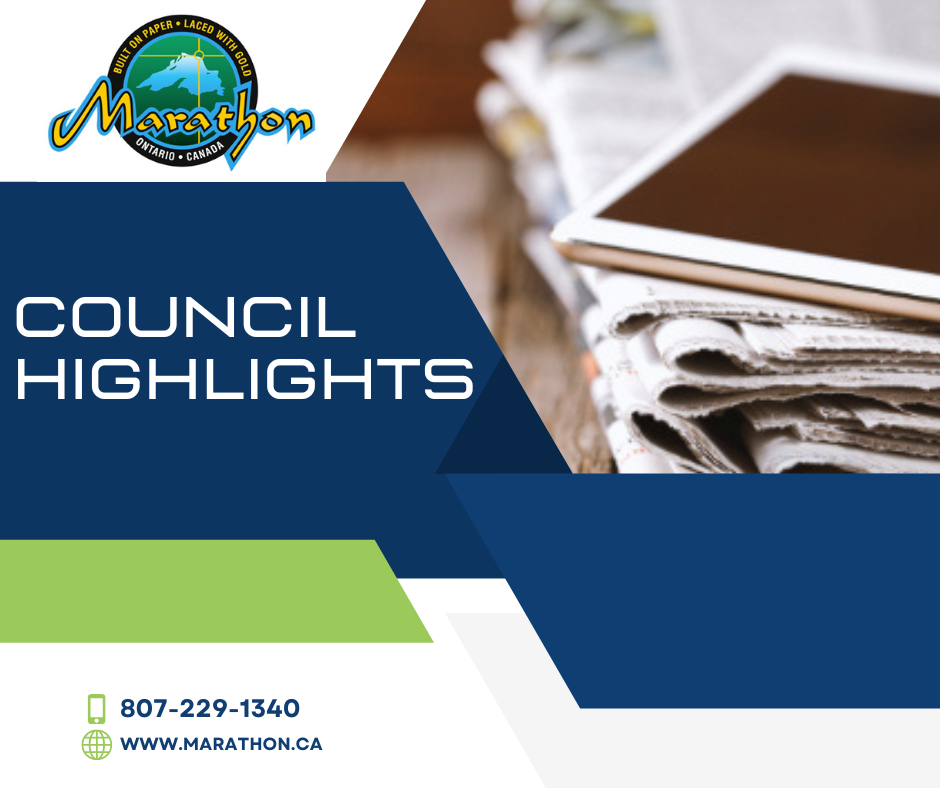 Posted on Tuesday, February 21, 2023 03:39 PM
For immediate release
Tuesday, February 21, 2023
Highlights of the Regular Meeting of Council on Monday, February 13, 2023
Report on Declaration of Surplus Items
Daryl...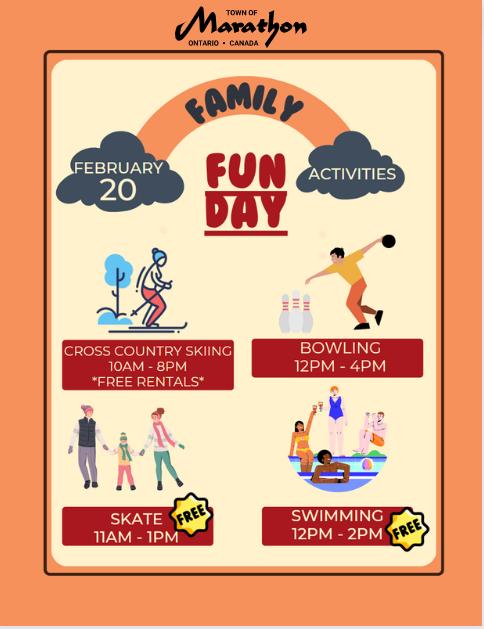 Posted on Thursday, February 16, 2023 02:13 PM
Family Day Activities happening in Marathon on Monday February 20th! Please note all regular arena and pool programming will be cancelled this day and Town Hall will be closed...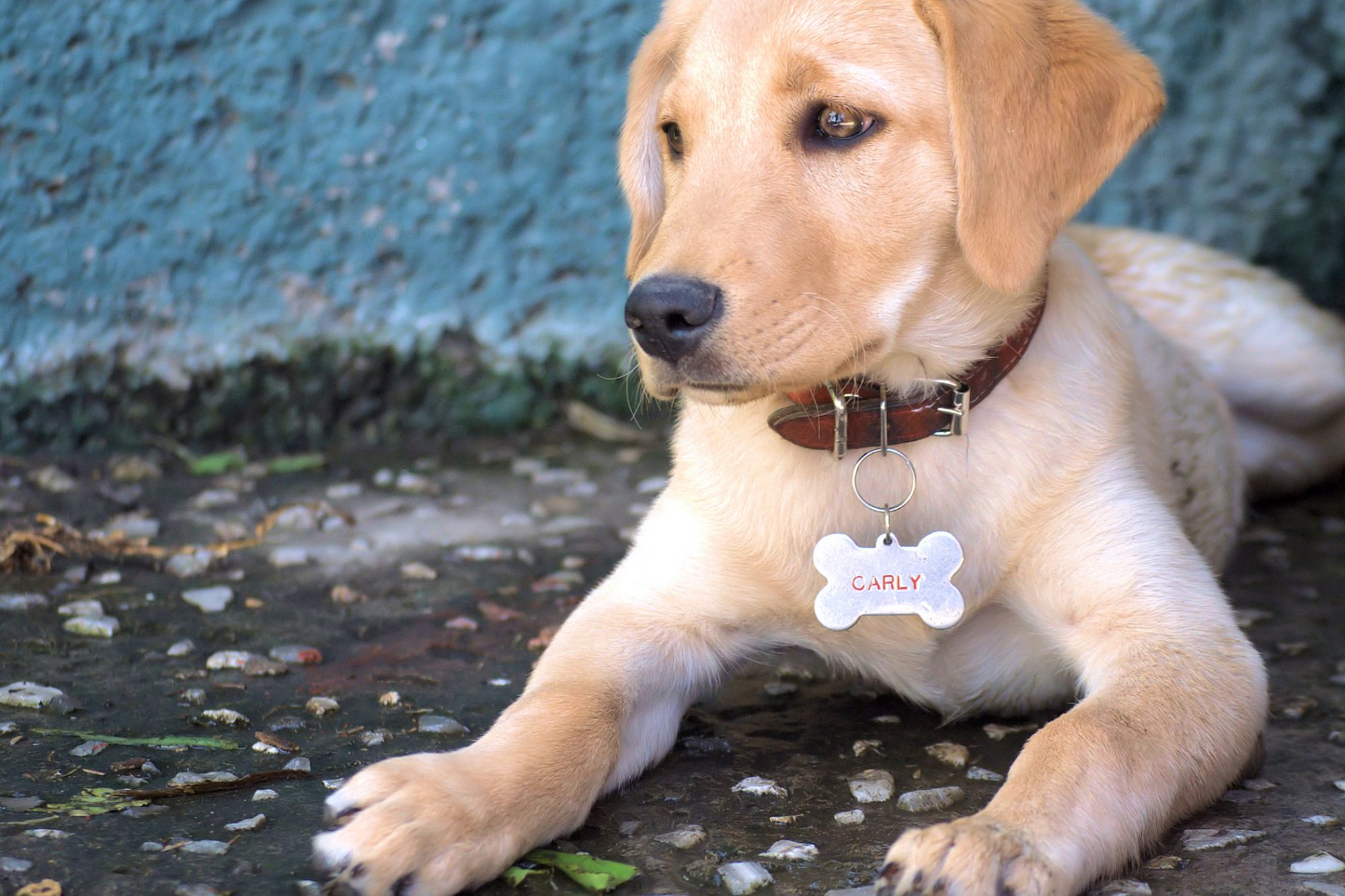 Posted on Friday, February 10, 2023 11:59 AM
2023 DOG LICENCE
WE ARE HAPPY TO REPORT OUR 2023
DOG TAGS HAVE ARRIVED!!
Unaltered - $20.00
Altered – $15.00
If your dog goes missing, the Municipal Law Enforcement Officer will...