Posted on Thursday, May 04, 2023 11:05 AM
Residents: Please be advised that Sund Cres. from Aspendale to Peninsula Road will be CLOSED Saturday, May 6 from 6 a.m. to 2 p.m. This section will also have intermittent...
Posted on Tuesday, April 18, 2023 02:48 PM
On May 8th, 2023 Pebble Beach will be closed to the public as construction will start on the new development. Barriers and fencing will be in place as the closure is required...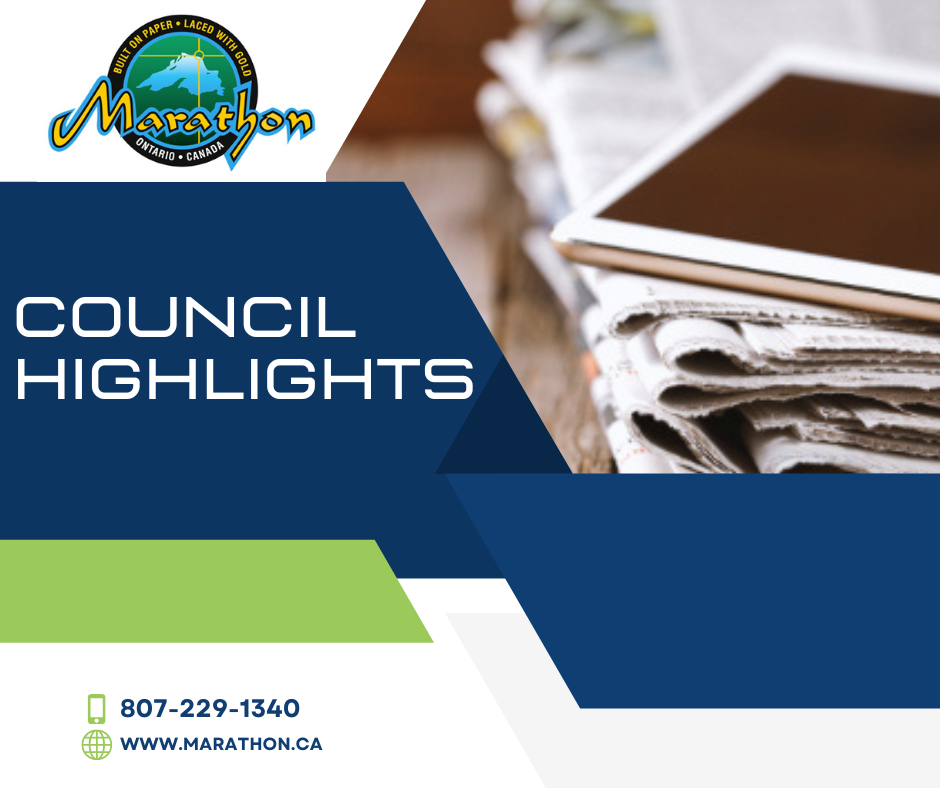 Posted on Friday, April 14, 2023 11:00 AM
For immediate release
Friday, April 14, 2023
Highlights of the Regular Meeting of Council on Tuesday, April 11, 2023
Report on Land Lease Agreement – Port Authority
Daryl...
Posted on Wednesday, April 12, 2023 03:11 PM
COMMUNITY DEVELOPMENT ASSISTANCE FUND (CDAF): Through the CDAF program The Town of Marathon has awarded the Rod & Gun Club $3,000 towards their projects for 2023. Pictured...