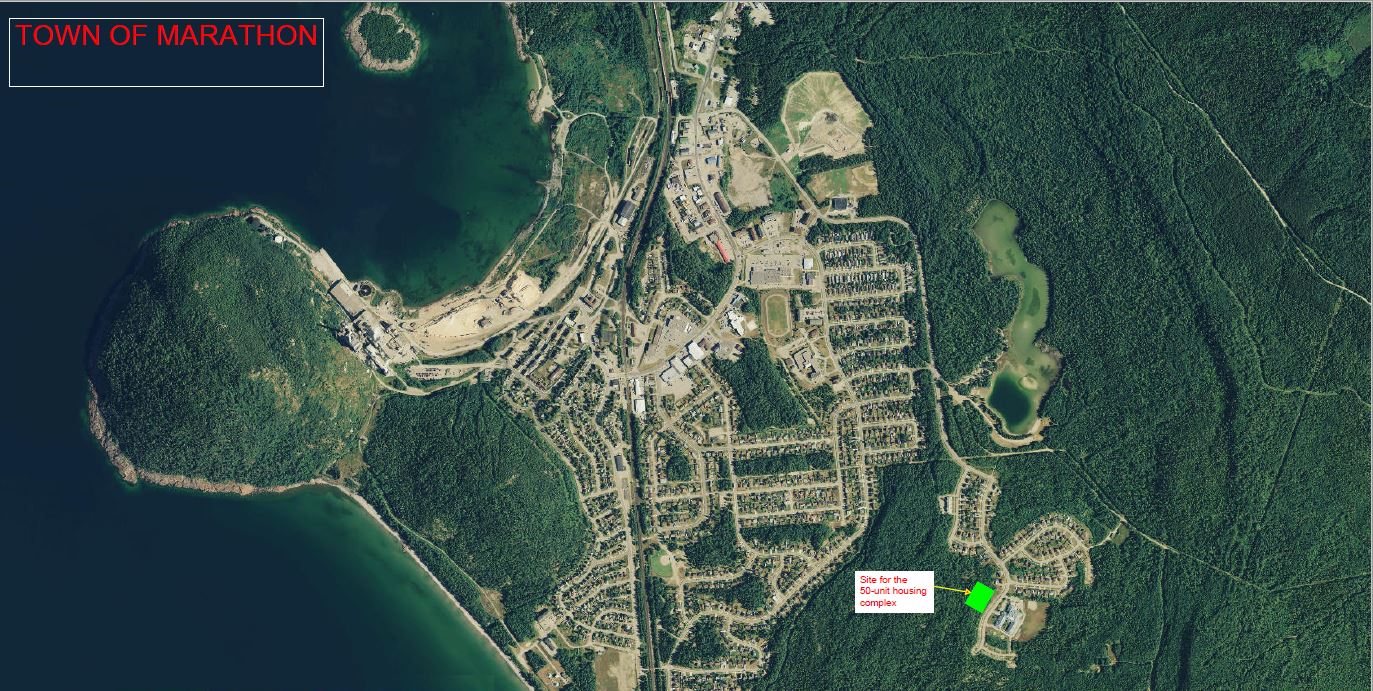 This notice is intended to provide information regarding the development on Chisholm Trail in Penn Lake Heights.
The CGV Group and The Marathon Municipal Non-Profit Housing Corporation are working together to construct a new 50-unit apartment complex at the above-mentioned address. We will be erecting a 6'-0" high construction fence and will be installing security cameras. These are both requirements
for construction insurance purposes.
We are currently undergoing a deforestation of the property to get ready for construction. Note that we will be leaving a sufficient buffer to neighbouring properties and only using 50% of the lot for the development.
As of October 2022, the site will be an active construction site and the fencing must remain in place until construction is completed. Please remember the fencing is there for your safety and access to the site once construction has started is prohibited.