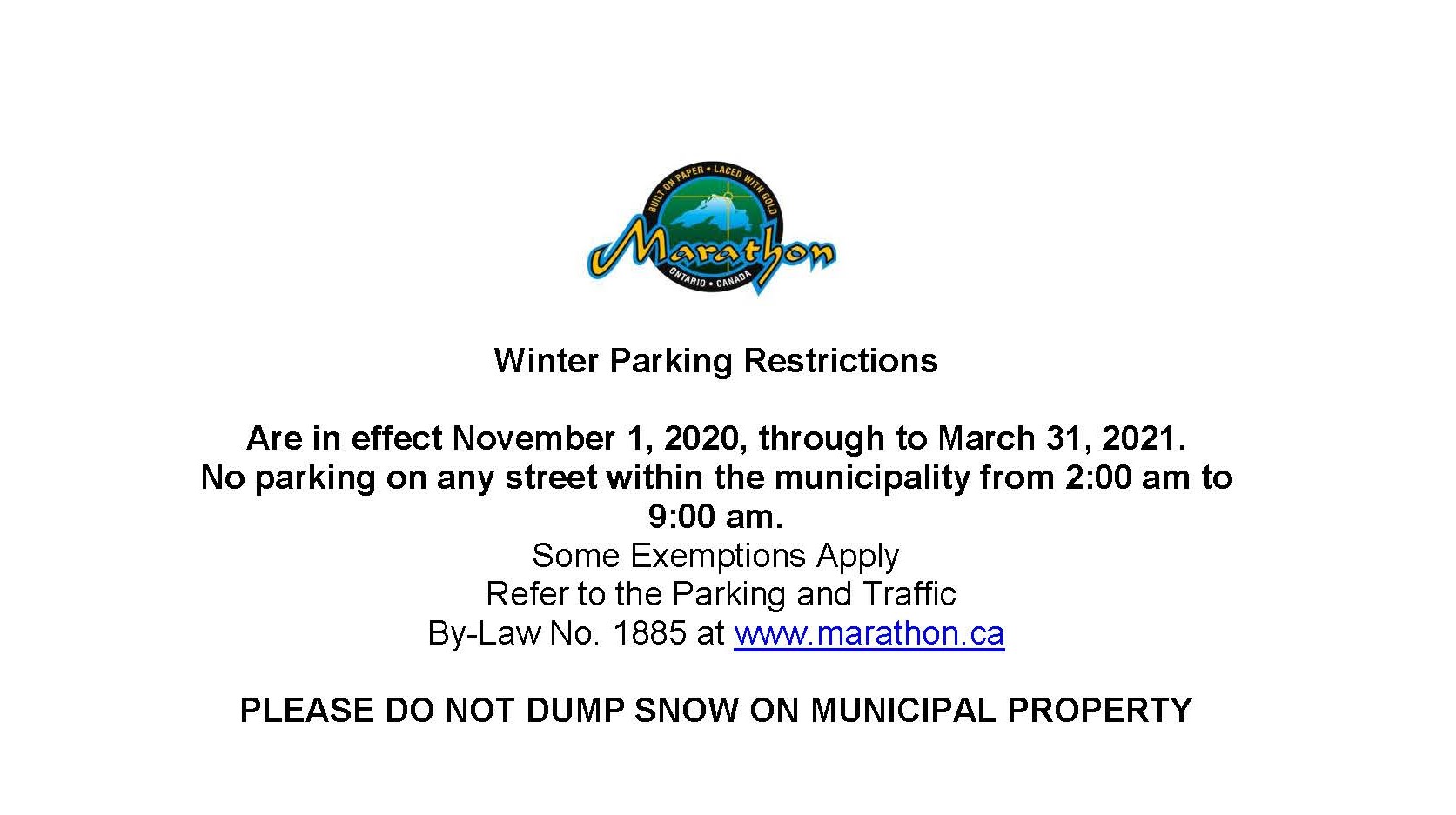 Posted on Thursday, December 10, 2020 11:35 AM
Winter Parking Restrictions
Are in effect November 1, 2020, through to March 31, 2021.
No parking on any street within the municipality from 2:00 am to 9:00 am.
Some Exemptions...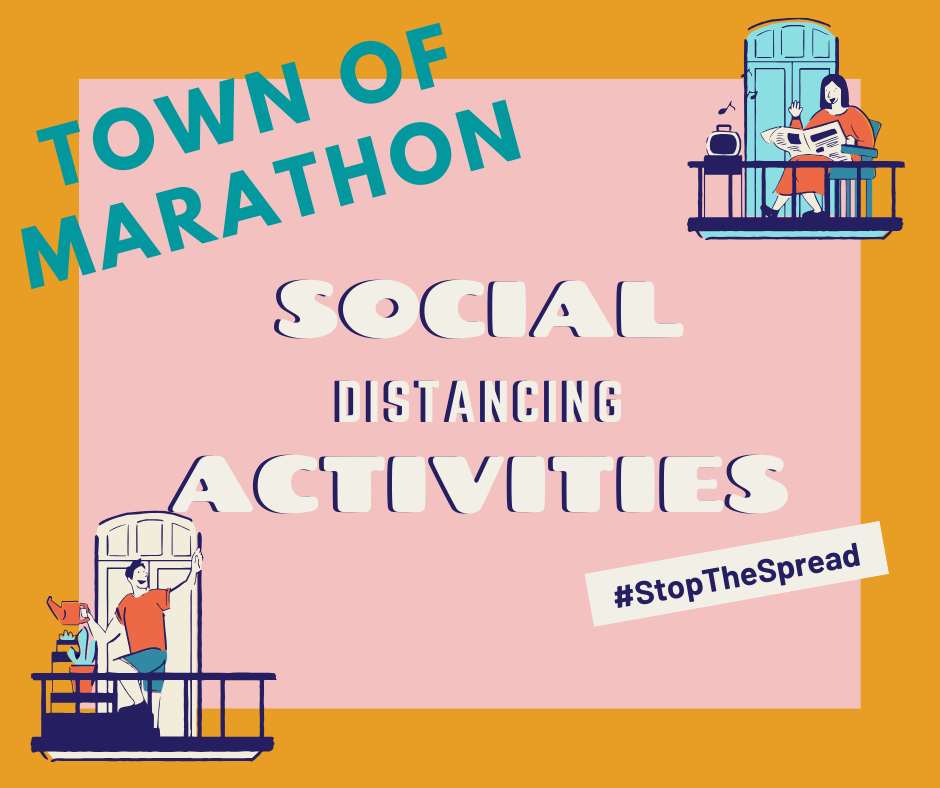 Posted on Wednesday, April 15, 2020 12:23 PM
The Town of Marathon Community Services Department is offering a variety of FREE activities for residents to do in the comfort of their own homes throughout the week.
Monday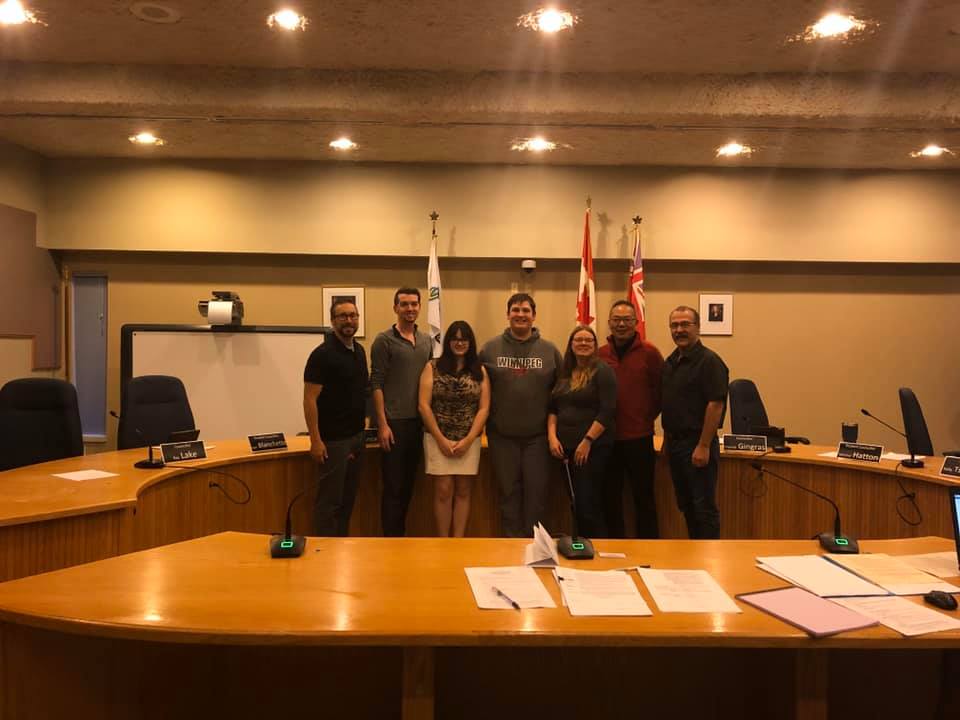 Posted on Wednesday, October 16, 2019 10:34 AM
At the regular meeting of Council on Tuesday, October 15th, Student Councillor Blanchette was sworn in.
Marathon Town Council has had the Student Councillor program...
Posted on Tuesday, September 17, 2019 04:35 PM
The Town of Marathon, Township of Manitouwadge, Township of Schreiber,
Township of Terrace Bay and Municipality of Wawa have filed and application with the Ontario Energy Board.
Copies...