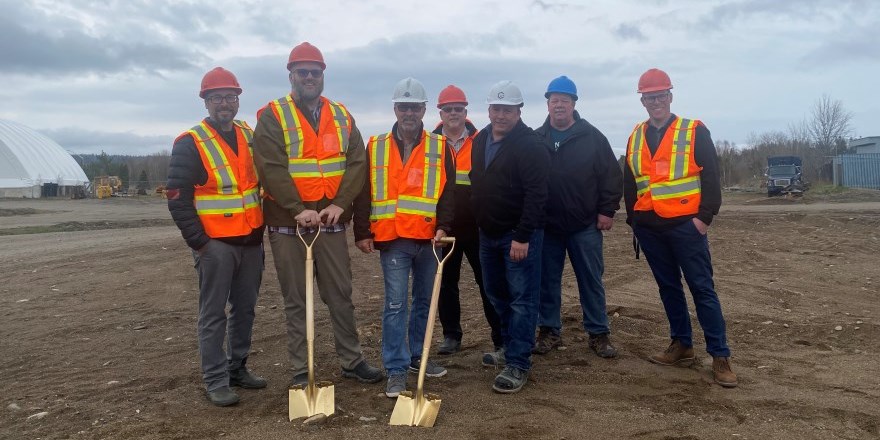 On Monday, May 23rd, Marathon Town Council officially recognized the start of the Works and Operations Facility development project with a groundbreaking ceremony. The project will see the construction of a new facility that will hold the town's equipment, mechanical shops, etc. CGV Group out of Cochrane is the general contractor. Construction of the $11 M project is planned to be complete by June 2024.
Pictured in the photo (left to right):
Councillor Ray Lake, Councillor Todd Wheeler, Mayor Rick Dumas, Works, Operations, and Parks Manager Marc Paris,CGV Project Superintendent Bob Caouette, Works Supervisor Mike Duhaime, Councillor Zack Souckey.