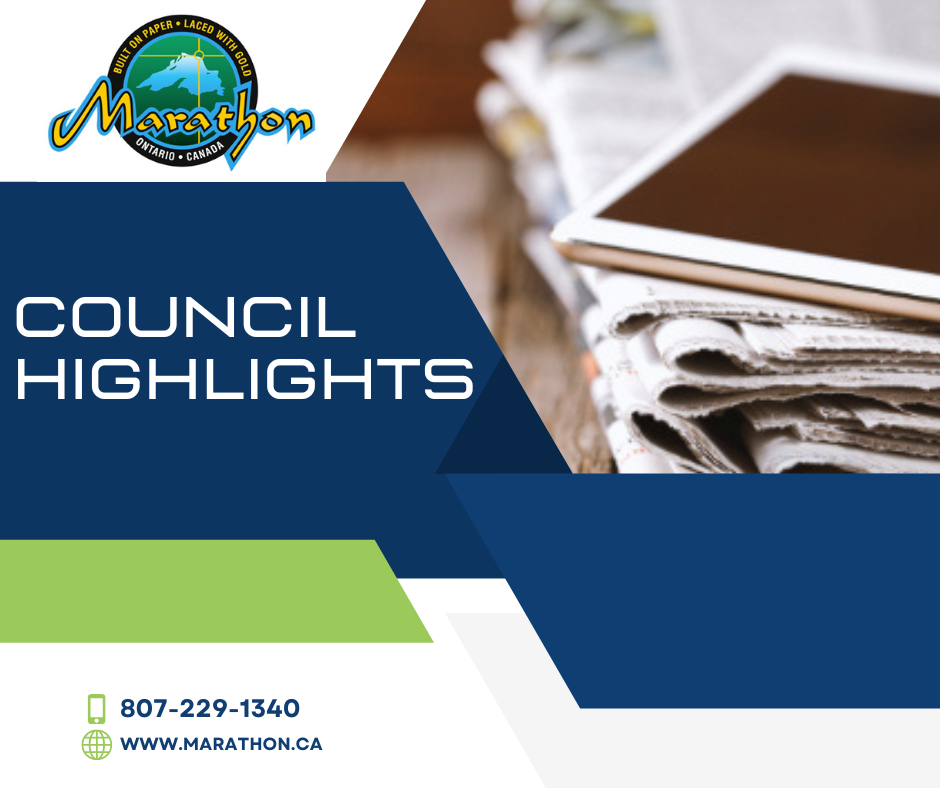 For immediate release
Tuesday, September 12, 2023
Highlights of the Regular Meeting of Council on Monday, September 11, 2023
**Technology issues with Live Stream – Thank you for your patience while we update our system.**
Verbal Report on Recreation Programming Update
The Community Services Department has been planning and organizing recreation options to offer to the community members for the 2023 fall/winter season.
The Community Services Department has put out a survey to gain feedback from community members on programming that they would participate in if offered. So far, the survey responses align with some of our potential programming plans.
Our plan is to provide new programming options for all ages, specifically to engage seniors and young families. Some examples being fitness classes, yoga, circuit training, and stretching/strengthening classes as well as drop-in style sports programs.
A monthly schedule of drop-in programming with a description of the classes will be advertised in the coming week and programs will begin as early as September 25th.
Our fitness instructor is registered to complete her training for DrumFit programs which will be offered to youth, adults, and seniors. DrumFIt is a cardio-based drumming program that combines physical activity with brain fitness and is perfect for all skill abilities.
The arena opened up regular winter ice programming on September 5th. Marathon Minor Hockey, Men's Old-timer's, and Women's Hockey have all resumed their regular schedules. We hope to see the Marathon Figure Skating Club join us at the arena in October.
New to this ice season we have scheduled Shinny Hockey which will be 3:30-4:30pm Monday, Wednesday, Thursday, and Friday.
Public Skating is offered 6-7 times per week.
Public skating, shinny and drop-in hockey punch passes and annual membership fees will be posted this week. The purchase of these passes can be done at the cashier office and must be made before attending programs.
The Community Services Department is actively reaching out to organizations within the community to see if there is assistance needed to help with the start up of youth programs, if any local group is looking to start up a program are asked to reach out directly to myself or the cashier at the recreation office.
The Community Services Department shared information on refunds for all memberships, punch passes and individual passes. All refunds can be made in-person at the cashier office at the complex and will be debit/credit transactions only. The complex hours are posted on the website, Facebook page and at the complex.
The Peninsula Golf Course has seen another busy season hosting new and returning tournaments. The final tournament scheduled will be the member appreciation tournament on Sunday September 24th.
The clubhouse has limited their hours due to staffing. The schedule is posted at the clubhouse and on the Peninsula Golf Course Facebook page. The clubhouse doors will be open in the morning to offer bathroom access for members and guests utilizing the course before opening in the afternoon.
Verbal Report Sewage Treatment Plant - Contact Chamber Enclosure - Capital Project - deferred from Special Meeting of Council on August 15, 2023.
Marc Paris, Works, Operations, Facilities & Parks Manager, provided a verbal update on the Sewage Treatment Plant - Contact Chamber Enclosure - Capital Project that was deferred from the Special Meeting of Council on August 15, 2023. After a tour was provided to members of Council it was decided that this project will proceed in the 2024 budget year with increased advertising to local and nonlocal contractors.
Full minutes and agendas of Town Council Meetings, which detail the full list of Council decisions, are available under Council Minutes & Meeting Calendar on the Town Website.