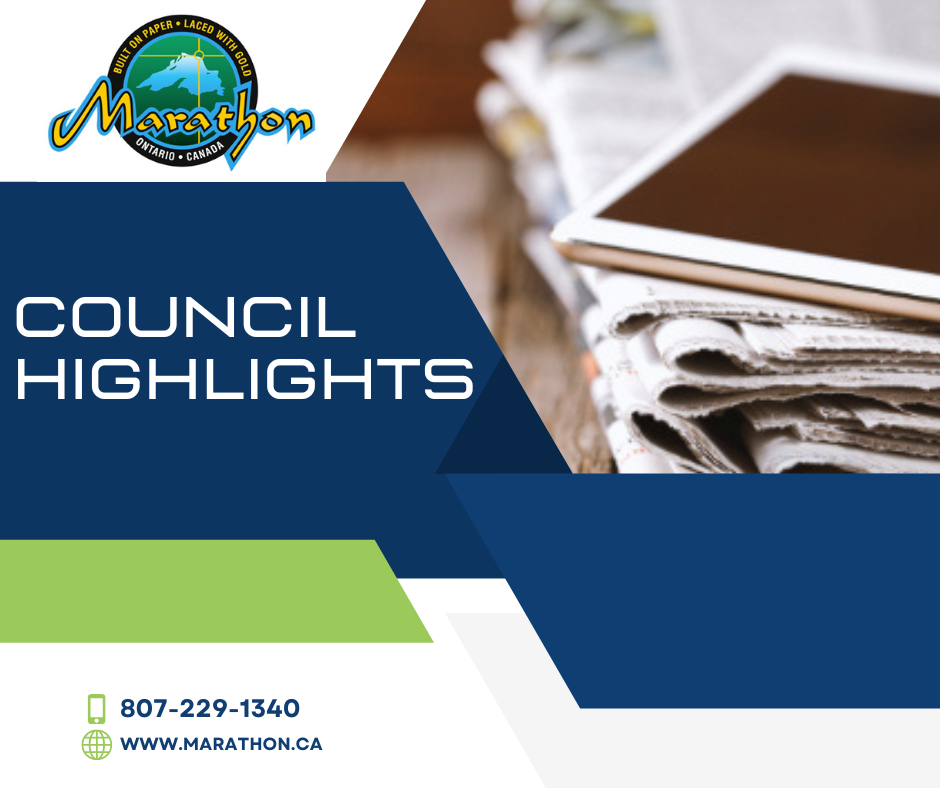 For immediate release
Wednesday, March 1, 2023
Highlights of the Regular Meeting of Council on Monday, February 27, 2023
Report on Appointment of Communications Manager/Deputy Clerk
Daryl Skworchinski, CAO/Clerk, reviewed the report in its entirety. Mr. Skworchinski recommended that the appropriate by-laws be adopted appointing a Communications Manager/Deputy Clerk for the Town of Marathon.
Report on Council Remuneration – 2022 Expenses
Chuck Verbo, Administration & Finance Manager/Treasurer, reviewed the report in its entirety. Mr. Verbo noted that this report was being presented for members' purposes only.
Report on Marathon Bowling Alley Lease Agreement.
Tessa Souckey, Community Services Manager, reviewed the report in its entirety. Ms. Souckey recommended that the agreement be renewed and that the appropriate by-law be adopted entering into a lease agreement for the Marathon Bowling Alley.
Full minutes and agendas of Town Council Meetings, which detail the full list of Council decisions, are available under Council Minutes & Meeting Calendar.
*Please note that minutes from this council meeting will not be published until they have been ratified by Council at the next regular meeting.