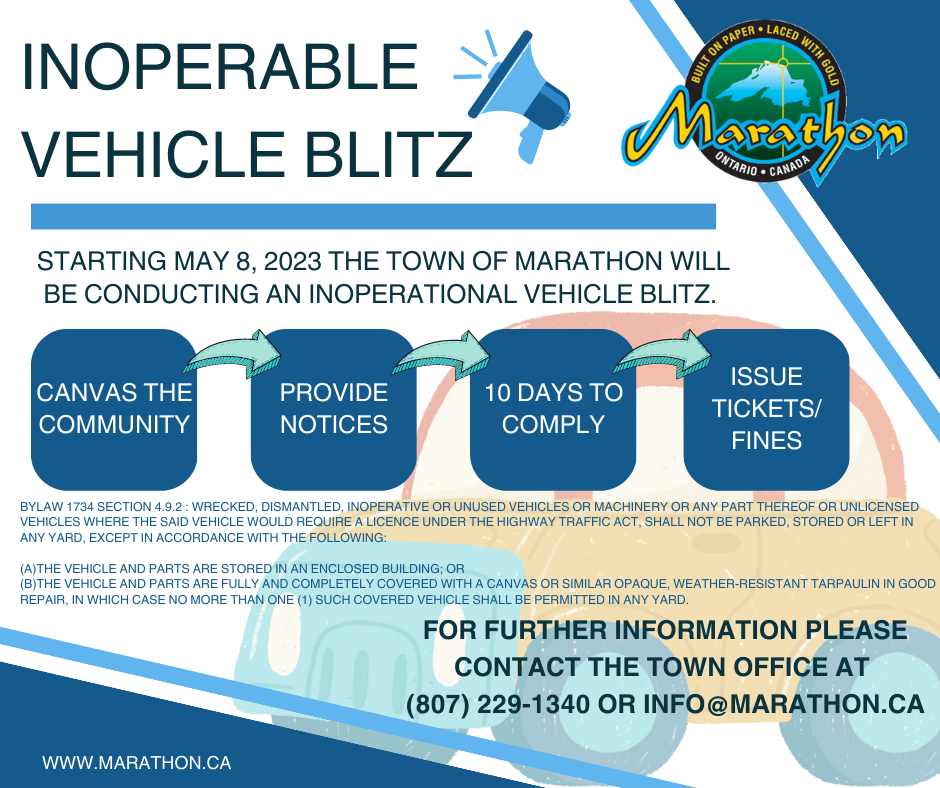 BYLAW: The Municipal Law Enforcement department will be conducting an inoperable vehicle blitz starting May 8, 2023. Any residents with inoperable vehicles on their property that do not meet the by-law requirements will be provided notices and next steps to become compliant. In the event that property owners still do not comply further actions will be taken which could include the removal of the vehicle(s) at the owners expense and monetary fines.
By Law 1734 Section 4.9.2 : Wrecked, dismantled, inoperative or unused vehicles or machinery or any part thereof or unlicensed vehicles where the said vehicle would require a licence under the Highway Traffic Act, shall not be parked, stored or left in any yard, except in accordance with the following:
(a)the vehicle and parts are stored in an enclosed building; or
(b)the vehicle and parts are fully and completely covered with a canvas or similar opaque, weather-resistant tarpaulin in good repair, in which case no more than one (1) such covered vehicle shall be permitted in any yard.
For more information or to view By Law 1734 in it's entirety visit our website at: